GOING VIRAL: Fifth Harmony and Boyce Avenue cover Bruno Mars
JUST ADDED: 5 Seconds of Summer will be rocking the stage at this year's iHeartRadio Music Festival Village in Las Vegas! The band sat down with Ryan Seacrest to break the news. Click here to buy your tickets now, before they sell out!
Hot new girl group Fifth Harmony (of 'X Factor' fame) teamed up with internet-bred band Boyce Avenue for an awesome rendition of Bruno Mars' hit, "When I Was Your Man." The video was uploaded to YouTube Sunday and has already amassed over 2.5 million views (and counting).
Check out the cover and let us know what you think in the comment section below!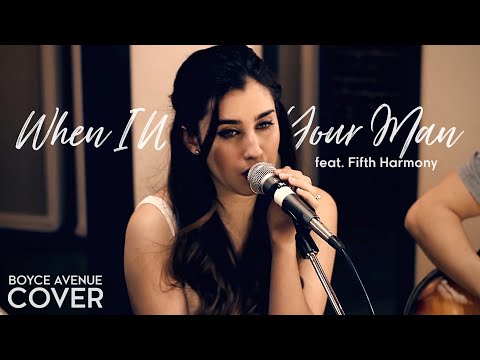 5H and Boyce Avenue previously teamed up to cover Justin Timberlake's "Mirrors." That video has been viewed almost 7 million times to date. Check it out below.